Right now, the second wave of COVID-19 is surging across the country. And as we saw during the first wave, the virus is hitting those who live and work in long-term care the hardest.
Since I last wrote to you, more than 15,000 people have signed the Council of Canadians' petition calling on the federal government to work with the provinces and territories to create a national strategy for long-term care. This strategy must include clear standards of care so that no matter where you or I live, we, or our loved ones, will get the same level of long-term care when we need it.
If you haven't signed the petition yet, will you take a moment to do it now?
We must keep up the pressure – and our voices are working! By speaking together with common passion and purpose, we are pushing governments to act. Earlier this year, we met with staff from federal Health Minister Patty Hajdu's office and delivered more than 10,000 signed petitions and its demands for a national seniors' strategy, all homes to be in public hands, and supports and protective equipment for long-term care workers.
In the recent throne speech, the federal government pledged to "work with the provinces and territories to set new, national standards for long-term care so that seniors get the best support possible."
It's no secret that the first step to improving long-term care in Canada requires fixing the working conditions in the homes. For too many years, private for-profit operators have piecemealed this work, slashing it into part-time positions with low pay, no sick leave and few benefits. Many of these workers are racialized and the majority are women. Their work carries an immense physical and mental toll, especially as they face ongoing infection risks from COVID-19.
B.C. acted early in the pandemic, requiring workers to provide care in just one home, but in return, offered them more hours and better pay. B.C. is also hiring 7,000 additional workers and making their pay increases permanent. In Quebec, the government offered financial incentives in May to attract and retain thousands of workers for long-term care homes in anticipation of the second wave of COVID-19.
The Ontario government recently confirmed its commitment to providing four hours of care every day to residents in the province's long-term care homes.
It's a great promise. But the government says it will take four to five years to fulfil it – after the next election.
You and I can't let this stand. Urgent action is needed now – not four or five years from now. That is why we need the federal government to step in when provinces fail to do what is needed to protect people who live and work in long-term care.
Please add your voice and sign the petition. Will you share it with your family and friends ask them to sign it too?
More than 80 per cent of the people who have died from COVID-19 in Canada – more than 8,200 people – lived in long-term care homes. We can stop this national tragedy by demanding that all levels of government act urgently to fix long-term care.
The people who live and work in long-term care need your help. Thank you for taking action!
Sincerely,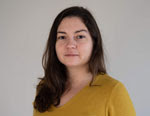 Christina Warner
Director of Campaigns and Organizing