CLIMATE CHANGE NEWS & VIEWS FROM AROUND THE WEB
QUOTABLES:
Climate change and increasingly extreme weather events, have caused a surge in natural disasters over the past 50 years disproportionately impacting poorer countries.


World Meteorological Organization (WMO) and UN Office for Disaster Risk Reduction (UNDRR) said on Wednesday.
ALBERTA NEWS
'There was such a dam of public sentiment built up behind this issue, it's like opening a sluice gate'
Albertans want to talk about a lot more than coal when it comes to development in their beloved Rocky Mountains, says the head of the committee charged with collecting public opinion on the issue.
"There was such a dam of public sentiment built up behind this issue, it's like opening a sluice gate," Ron Wallace, chairman of the province's coal policy committee, said in an interview.
His group has just wrapped months of meetings with industry, environmental groups, municipalities and individuals.
As the public comment period closes, he said the group has collected 605 emailed submissions and held 59 meetings. On its website, it has published 16 technical papers and 36 meeting submissions.
If there's one theme that has emerged, Wallace said, it's that people don't want a coal policy that only deals with the how and where of mining. They want a broad policy that balances economic, environmental and recreational needs over an entire landscape.
"While our terms of reference are clearly focused on a modernized coal policy, we are recognizing that any factors that are going into that modernization are going to have to take account of these broader issues," he said.
CANADA NEWS
Simon Fraser academic Mark Jaccard says Conservative plan would meet party's emissions reduction target
The Liberals have the most effective, least costly climate change policy of the four main federal parties, according to one economist, but the Conservatives are not far behind in second place.
According to analysis by Simon Fraser University's Mark Jaccard, the Liberals have the most effective and affordable plan, followed by the Conservatives, the Greens and, in a distant fourth, the NDP.
Jaccard, a professor at the B.C. university's school of resource and environmental management, looked at three criteria in conducting his analysis: the economic cost of implementing the plan; how effective that plan would be in reducing emissions; and he then gave them a rating out of 10 for how sincere he thought each plan was.
Based on those three criteria, Jaccard said the Liberal plan was "effective" and "affordable." He called the Conservative plan "possibly effective" and "affordable," the Green Party plan "somewhat effective" but "very costly" and the NDP's plan "largely ineffective" and "unnecessarily costly."
WORLD NEWS
NASA's Sea Level Portal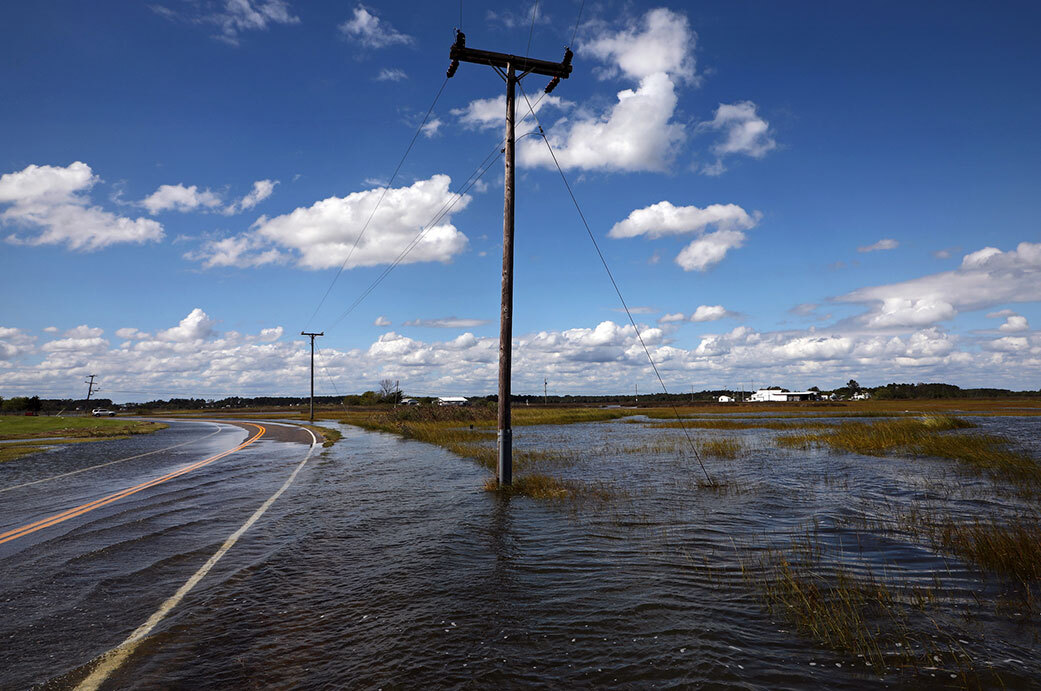 In Brief:
A new online visualization tool will enable anyone to see what sea levels will look like anywhere in the world in the decades to come.
NASA's Sea Level Change Team has created a sea level projection tool that makes extensive data on future sea level rise from the Intergovernmental Panel on Climate Change (IPCC) easily accessible to the public – and to everyone with a stake in planning for the changes to come.
Pull up the tool's layers of maps, click anywhere on the global ocean and coastlines, and pick any decade between 2020 and 2150: The tool, hosted on NASA's Sea Level Portal, will deliver a detailed report for the location based on the projections in the IPCC's Sixth Assessment Report, released on Aug. 9, which addresses the most updated physical understanding of the climate system and climate change.
The IPCC has provided global-scale assessments of Earth's climate every five to seven years since 1988, focusing on changes in temperature, ice cover, greenhouse gas emissions, and sea-level across the planet. Their sea level projections are informed by data gathered by satellites and instruments on the ground, as well as analyses and computer simulations.
According to the agencies' Atlas of Mortality and Economic Losses from Weather, Climate and Water Extremes, from 1970 to 2019, these natural hazards accounted for 50 per cent of all disasters, 45 per cent of all reported deaths and 74 per cent of all reported economic losses.
There were more than 11,000 reported disasters attributed to these hazards globally, with just over two million deaths and $3.64 trillion in losses. More than 91 per cent of the deaths occurred in developing countries.
Lifesaving early warning boost
But the news is far from all bad. Thanks to improved early warning systems and disaster management, the number of deaths decreased almost threefold between 1970 and 2019 – falling from 50,000 in the 1970s to less than 20,000 in the 2010s. the report explains.
"Economic losses are mounting as exposure increases. But, behind the stark statistics, lies a message of hope. Improved multi-hazard early warning systems have led to a significant reduction in mortality. Quite simply, we are better than ever before at saving lives", said WMO Secretary-General Petteri Taalas.